Cinepoetics Lectures
The Cinepoetics Lectures are a very special format in the center's work since they stand for interesting talks by internationally acclaimed scholars that are in close contact with our work on the poetologies of audiovisual images. Besides different perspectives from the field of film studies, the lectures feature a wide range of influences from the humanities, most importantly from media studies and the arts. The Cinepoetics Lectures are a collaboration with Kino Arsenal (Institute for Film and Video Art), open to the public and free of charge. Each lecture is accompanied by a film screening that complements the talk's topic. For the film, Kino Arsenal will charge the usual admission fees.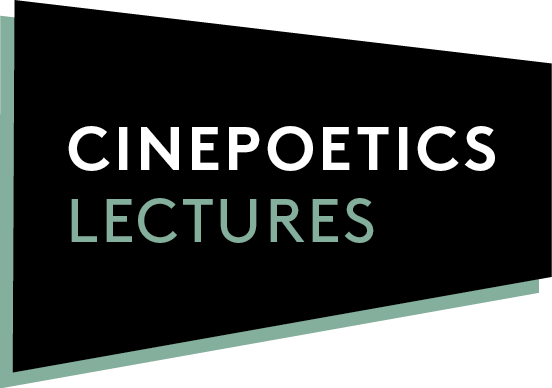 Next Lecture
(This lecture will be held in German)
So sehr sich Jean-Luc Godards PASSION von Drehbuch, Text und Erzählung losgelöst hat, so sehr hat der Film selbst einen Übergangsraum erzeugt, in dem Bilder nur auf Bilder reagieren und im Spannungsfeld zwischen Malerei und Kino die Kräfte des Visuellen erproben. Am Leitfaden der Frage, was Bilder sind und tun, widmet sich Joseph Vogl (Humboldt-Universität zu Berlin) in seiner Lecture den verschiedenen Komponenten einer filmischen Bild-Ontologie und folgt damit einer Recherche "im Innern des Bildes" (das Godard-Zitat ist auch Titel des Vortrags) – dem Weg in eine mögliche und noch ungeborene Welt.

Im Anschluss wird PASSION (Jean-Luc Godard, F 1982) gezeigt. Die Lecture findet wie immer in Zusammenarbeit mit dem Kino Arsenal am Potsdamer Platz statt. Der kostenlose Vortrag beginnt am 17. Juni um 18:00 Uhr, der Eintritt für den Film im Anschluss richtet sich nach den üblichen Preisen des Kinos.

18:00 Vortrag von Joseph Vogl (Kino 1)
19:30 Empfang (Foyer)
20:00 Screening PASSION (Jean-Luc Godard, F 1982, OmU, Kino 1)
Kino Arsenal
Potsdamer Str. 2
10785 Berlin
Der Eintritt zum Vortrag ist frei. Für die Filmvorführungen gelten die üblichen Eintrittspreise des Arsenal-Kinos.